Watch our short animation
Find out more about stakeholders by watching our short animation. Discover who your stakeholders might be and the level to which you need to involve them in your project.
Below the animation you will find templates which might help you too.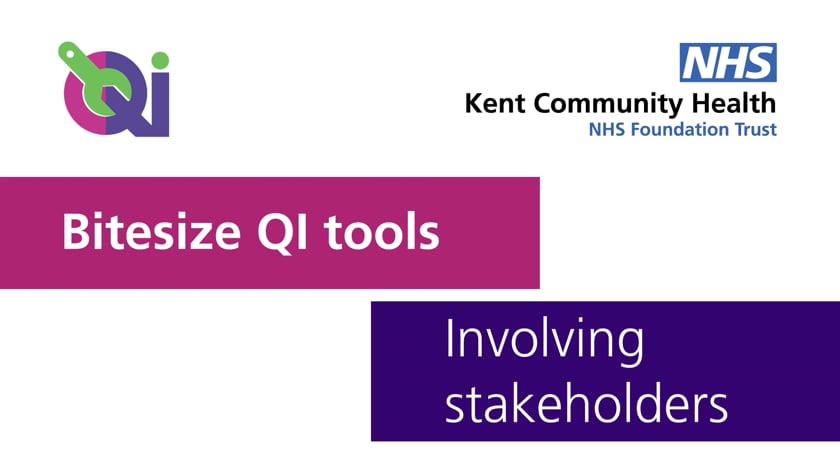 KCHFT templates
Here are some templates you might find helpful, when you start to think about your stakeholders and their involvement in your quality improvement (QI) project:
NHS England guidance
Involving stakeholders in your project means speaking with all those whose interests should be taken into account. This might include clinicians, administrative colleagues, patients and user groups. A stakeholder analysis lets you identify everyone who needs to be involved in your project and how their needs or interests need to be taken into account.